2019 Broad Bay Summer Olympics for Saturday, August 31, 2019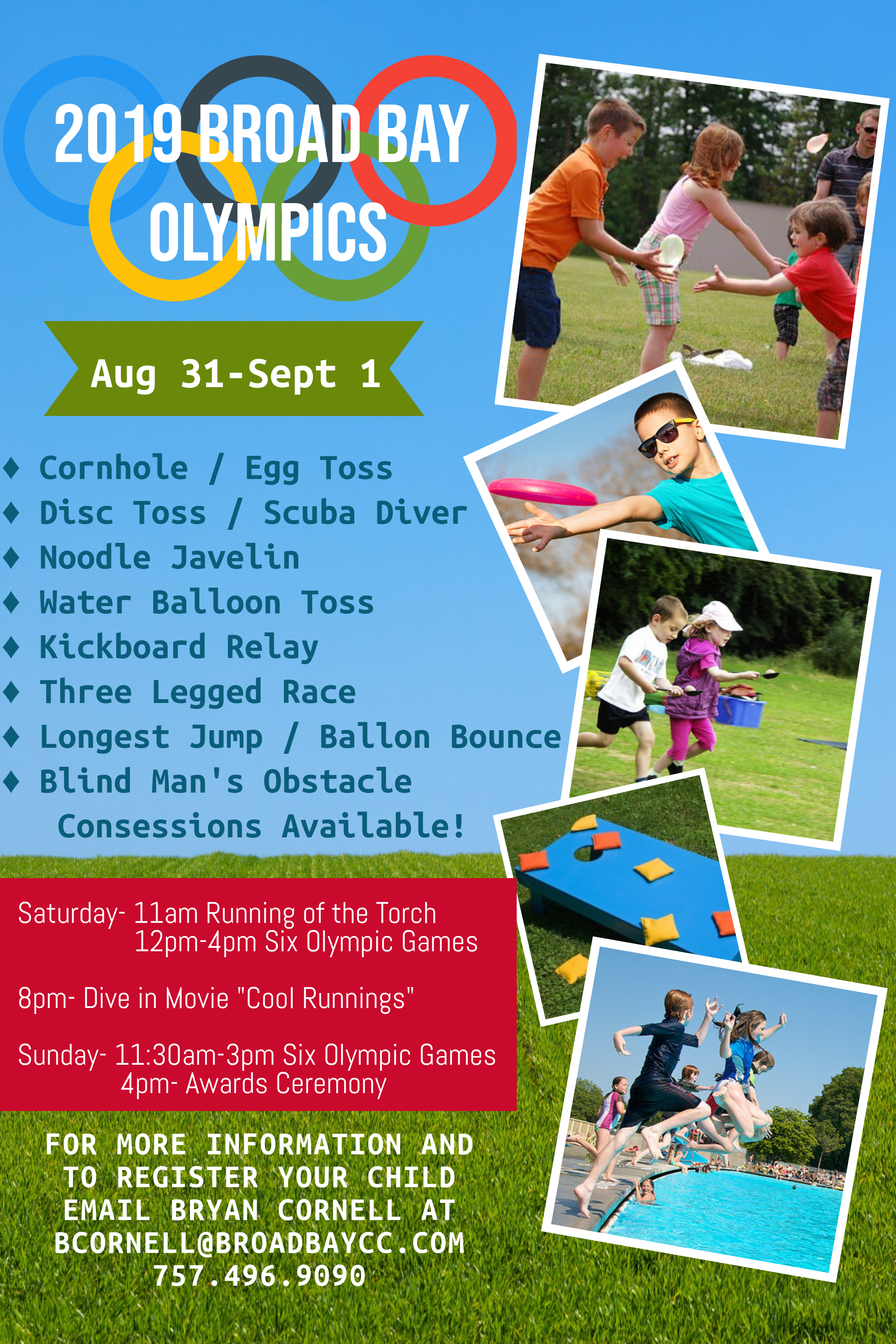 It's the Labor Day Summer Olympics at Broad Bay. Visit the Club August 31st - September 1st for all the Games and Fun of the Summer Olympics!
Saturday, August 31st: Join us at 11am for the "Running of the Torch" Opening Ceremony. There will be 6 events held on Saturday followed by a Dive-In Movie feature of "Cool Runnings" at 8pm.
Sunday, September 1st: Join us for 6 more events followed by the BBCC Olympic Awards Ceremony at 4pm.
Don't miss your chance to win a gold medal this Labor Day at Broad Bay!
Events Include: Cornhole, Egg Toss, Disc Toss, Scuba Diver, Noodle Javelin, Water Balloon Toss, Kick board Relay, Three Legged Race, Longest Jump, Balloon Bounce, Blind Mans Obstacle Course and More!
For more information, or to sign up call Bryan Cornell at (757) 496-9090 or email at bcornell@broadbaycc.com!