80's Trivia Night Party for Friday, October 12, 2018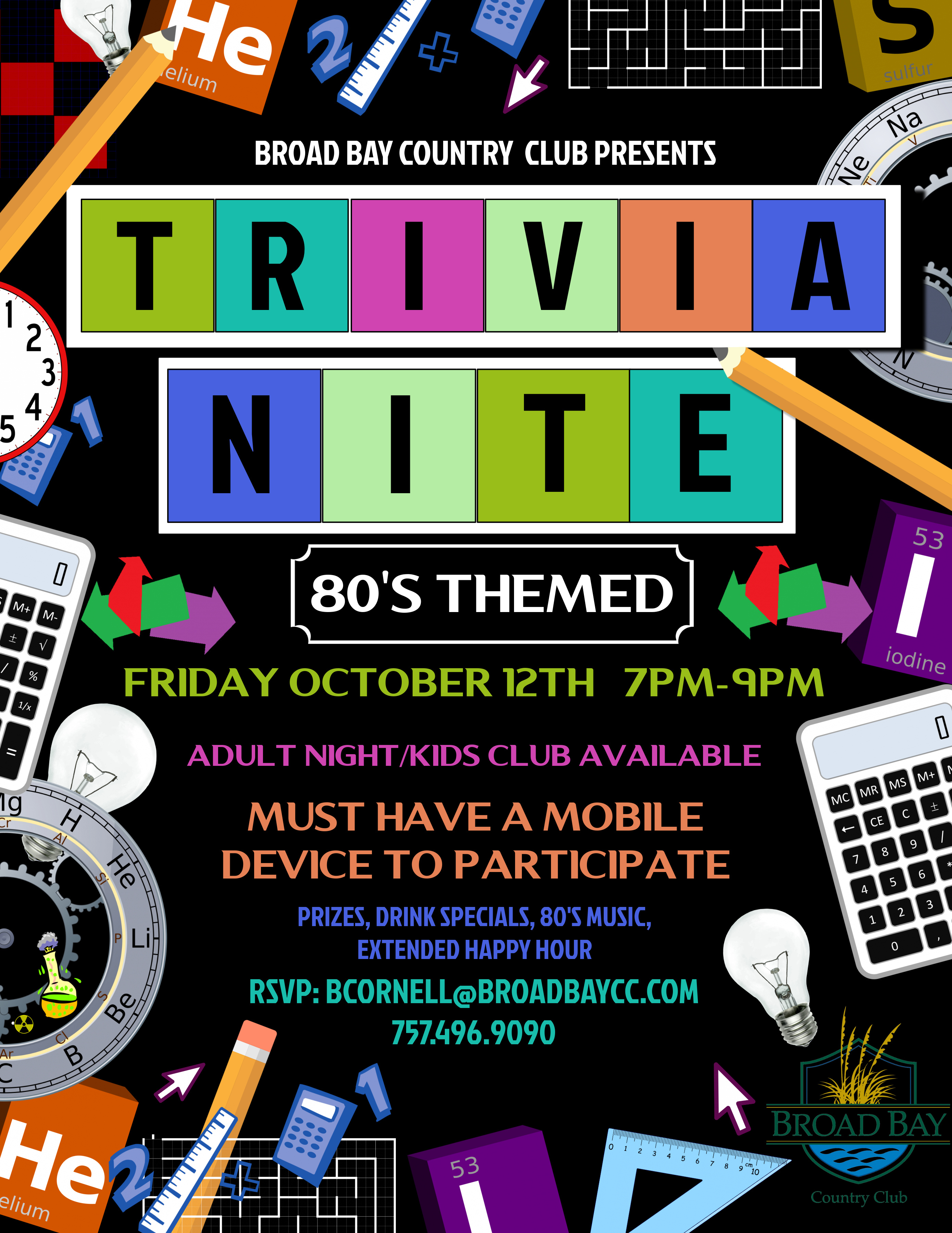 Join Broad Bay Friday, October 12th for an evening of Trivia, Music and Prizes!
Make your reservations now for 80's Adult Trivia Night! Enjoy Friday's regularly schedule Burger Night and Extended Happy with an added 80's party. Trivia Questions will be adult themed and centered around 80's culture, music, and movies! Prizes, including Adventure Park Tickets will be awarded to the winner of each round. All that you need to take part in 80's Trivia Night is a cellular device.
Get ready to relive the greatest decade ever at Broad Bay! Call (757) 496-9090 no to make your reservations!