Steak Night for Thursday, August 24, 2017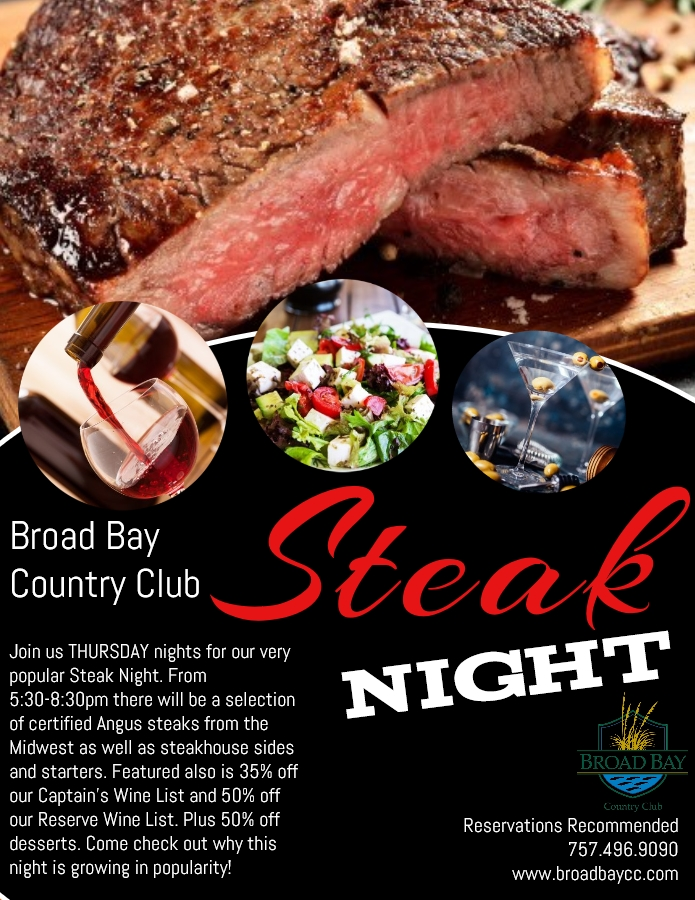 Visit Broad Bay every Thursday from 5:30pm to 8:30pm for Steak Night! Enjoy awesome discounts on select cuts from the chef, 50% off of Brett's Select Wine Menu and 50% off the Broad Bay Dessert Menu.
January is "American Steakhouse" themed. Visit us every Thursday of this month to experience famous steak dishes from some of Americas great steakhouses.
For reservations, call Bryan Cornell at (757)496-9090