2ND Annual Superintendent's Revenge for 2018-02-24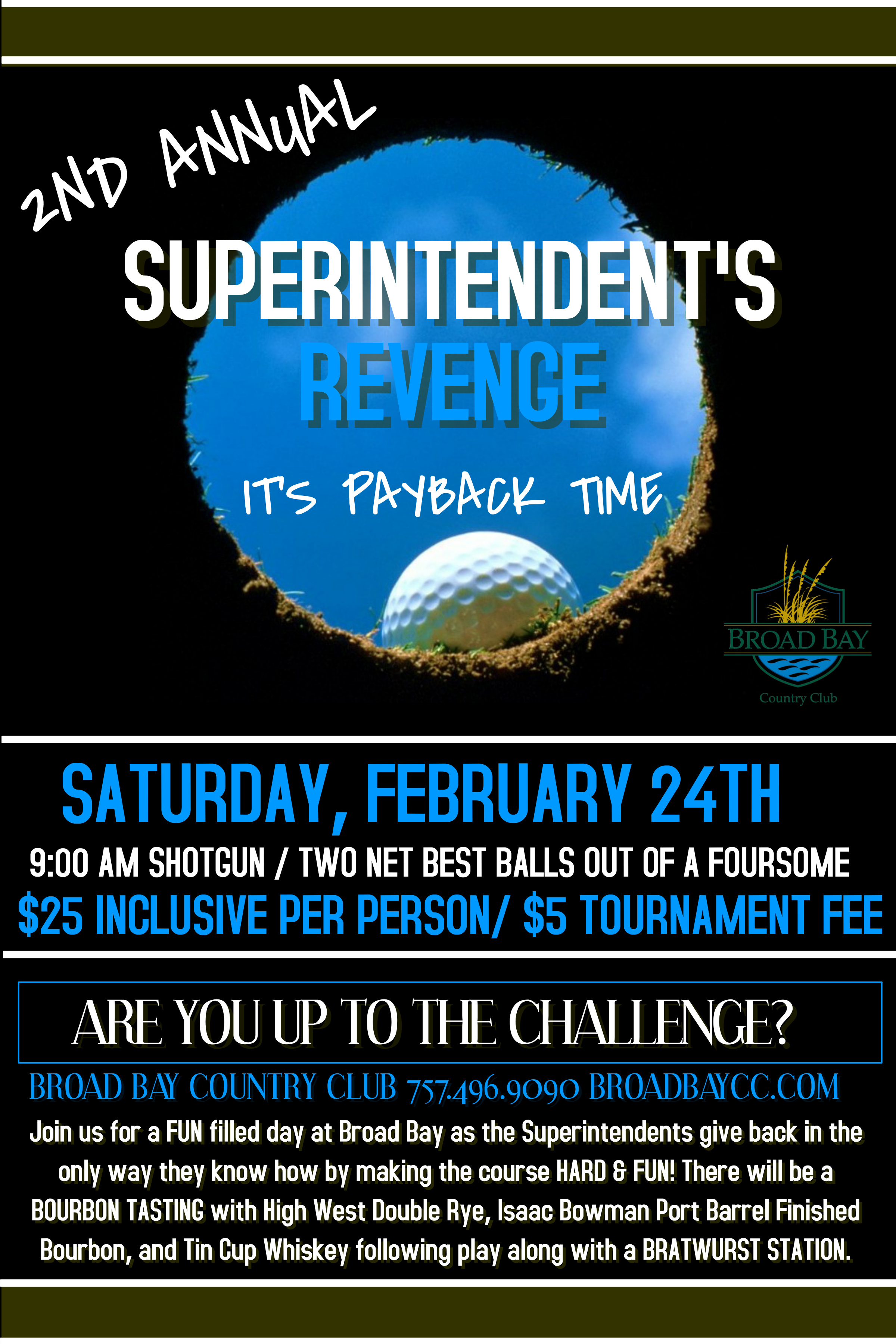 Join Broad Bay for a fun filled day as the Superintendents give back in the only way they know how, by making the course HARD & FUN! In addition to a challenging game of golf, this event will also feature a Bourbon Tasting, featuring High West Double rye, Isaac Bowman Port Barrel Finished Bourbon, and Tim Cup Whiskey along with a Bratwurst Station.
The cost of this event is only $25 inclusive per person as well as a $5 tournament fee.
Are you up to the challenge? If so, sign up in the Broad Bay Golf-Shop or by calling (757) 496-9090.