Birdies & Brews for Friday, August 21, 2020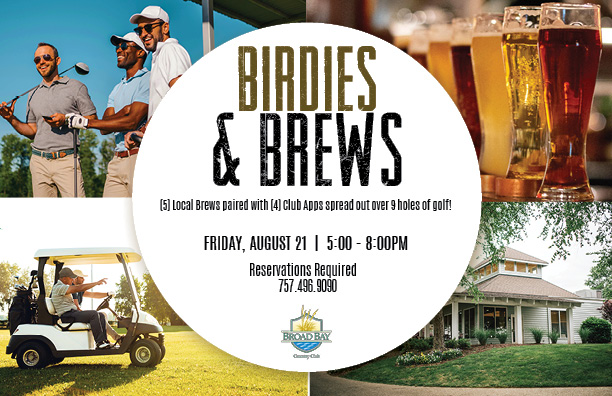 There is nothing better than an evening of 9-holes of Golf with friends. Yes There Is! Add beer and appetizers to each hole of your game and you have the August 21st Birdies and Brews at Broad Bay.
More Information Coming Soon.