The Broad Bay Summer Games for Friday, September 4, 2020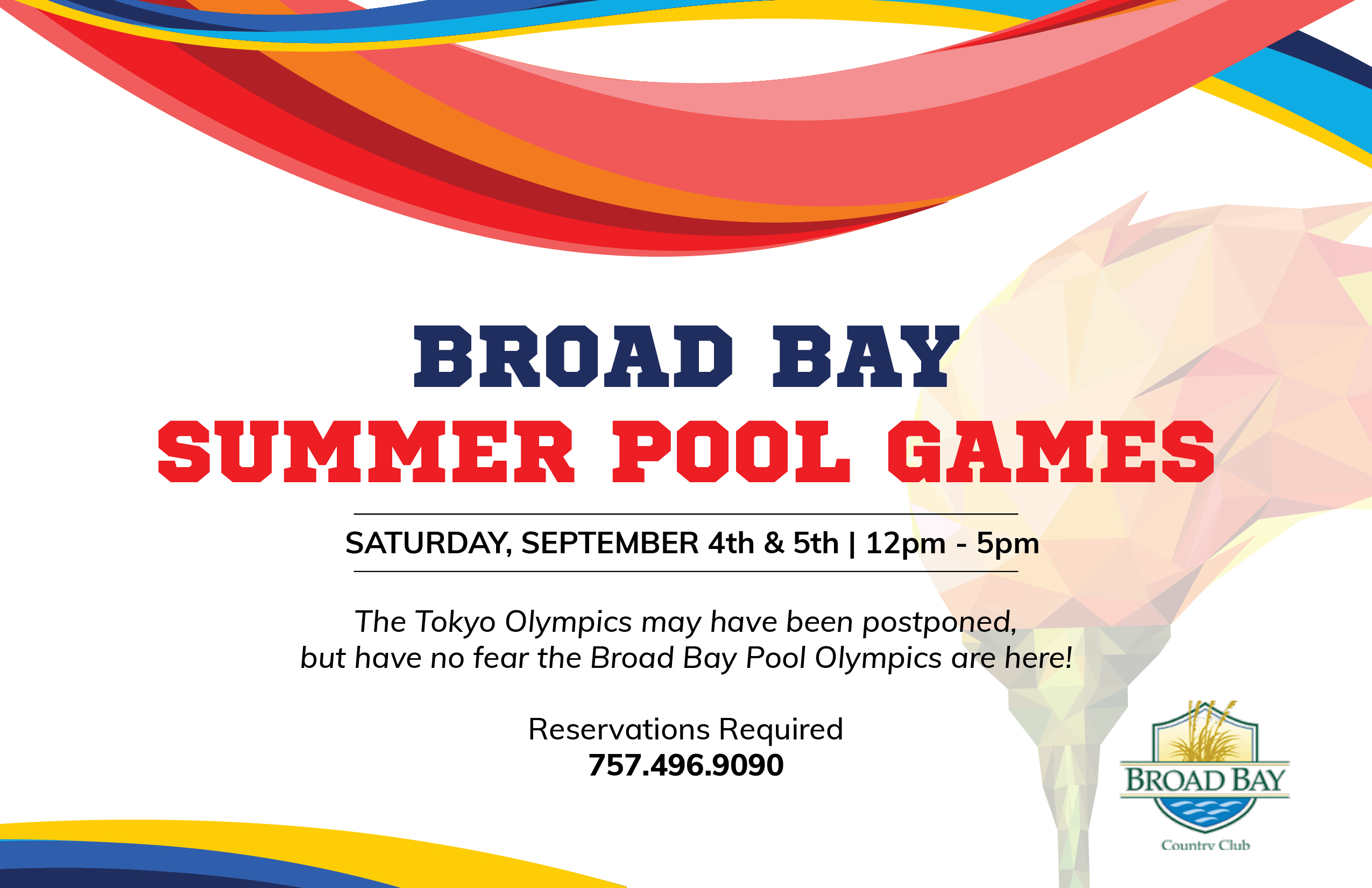 Labor Day Weekend, the place to be is the Broad Bay Pool!
Visit Broad Bay for the 2020 Summer Games starting Friday, September 4th at 12pm. There will be a Live DJ, Games and of course Gold Medals!
Games will be played between the hours of 12pm and 4pm on both Friday 9/4/2020 and Saturday 9/5/2020. There will also be a Dive In Movie showing of Jumanji on Friday, September 4th at 8:30pm
RSVP by calling (757) 496-9090.