Details
5:30pm to 8:30pm
Food & Beverage
Family Dinner and Movie Night for Wednesday, March 14, 2018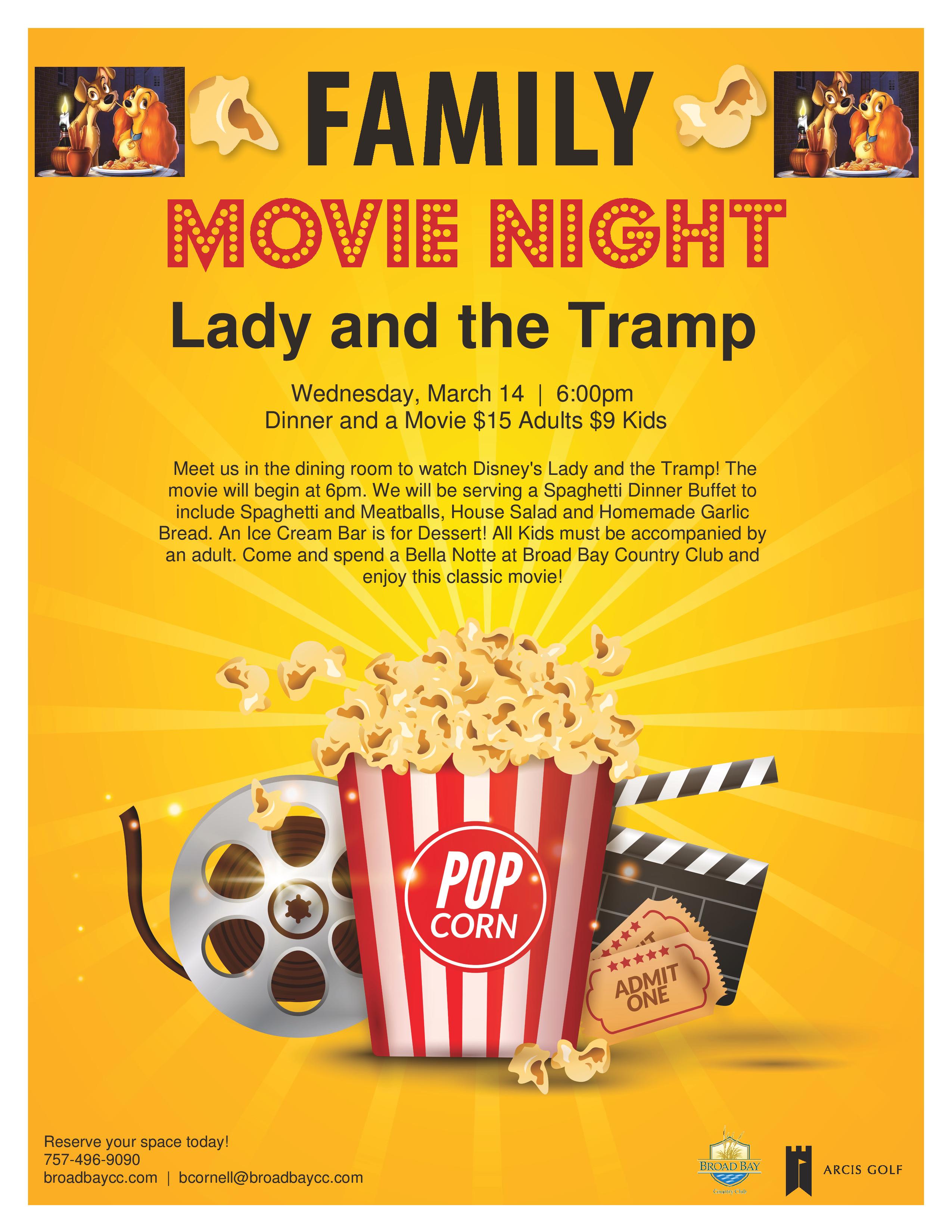 Visit Broad Bay on Wednesday, March 14th for a special dinner and a movie.
Starting at 5:30pm Broad Bay will be showing Disney's "Lady and the Tramp" while offering a themed Spaghetti Dinner Buffet.
For only $15 for adults and $9 for kids, enjoy the film and a buffet featuring House Salad, Spaghetti & Meatballs, Homemade Garlic Bread and an Ice Cream Bar.
Come spend a Bella Notte at Broad Bay and enjoy this classic movie.