Mardi Gras Parade for Saturday, February 27, 2021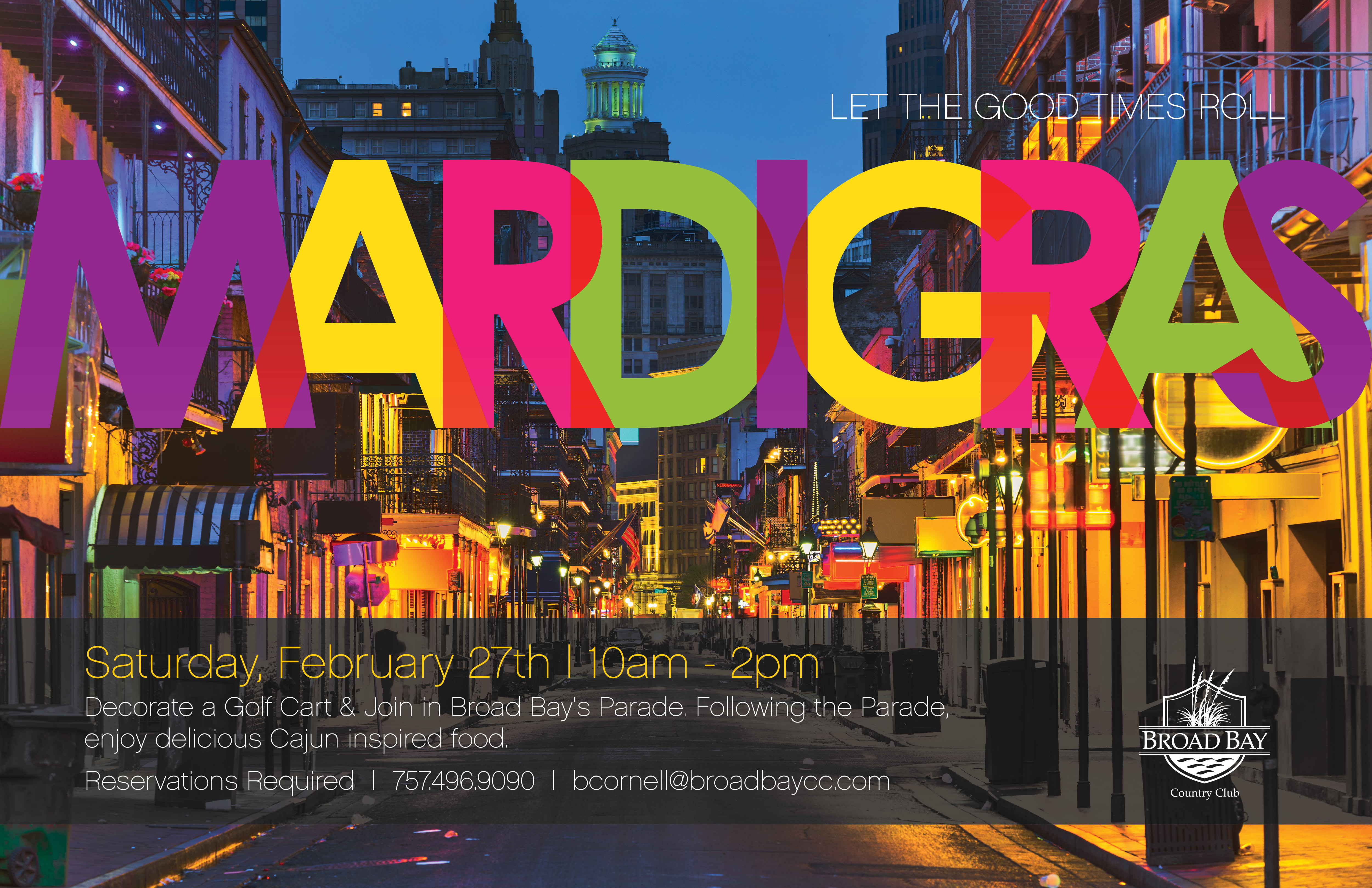 Celebrate Mardi Gras at Broad Bay! Reserve a Golf Cart to decorate and join in on the parade. Enjoy a New Orleans themed lunch menu and spend a day celebrating the Big Easy Life at your Club.
Make your reservations by calling (757)937-7088.