Details
10:00am to 2:00pm
Food & Beverage
Mother's Day Brunch for Sunday, May 12, 2019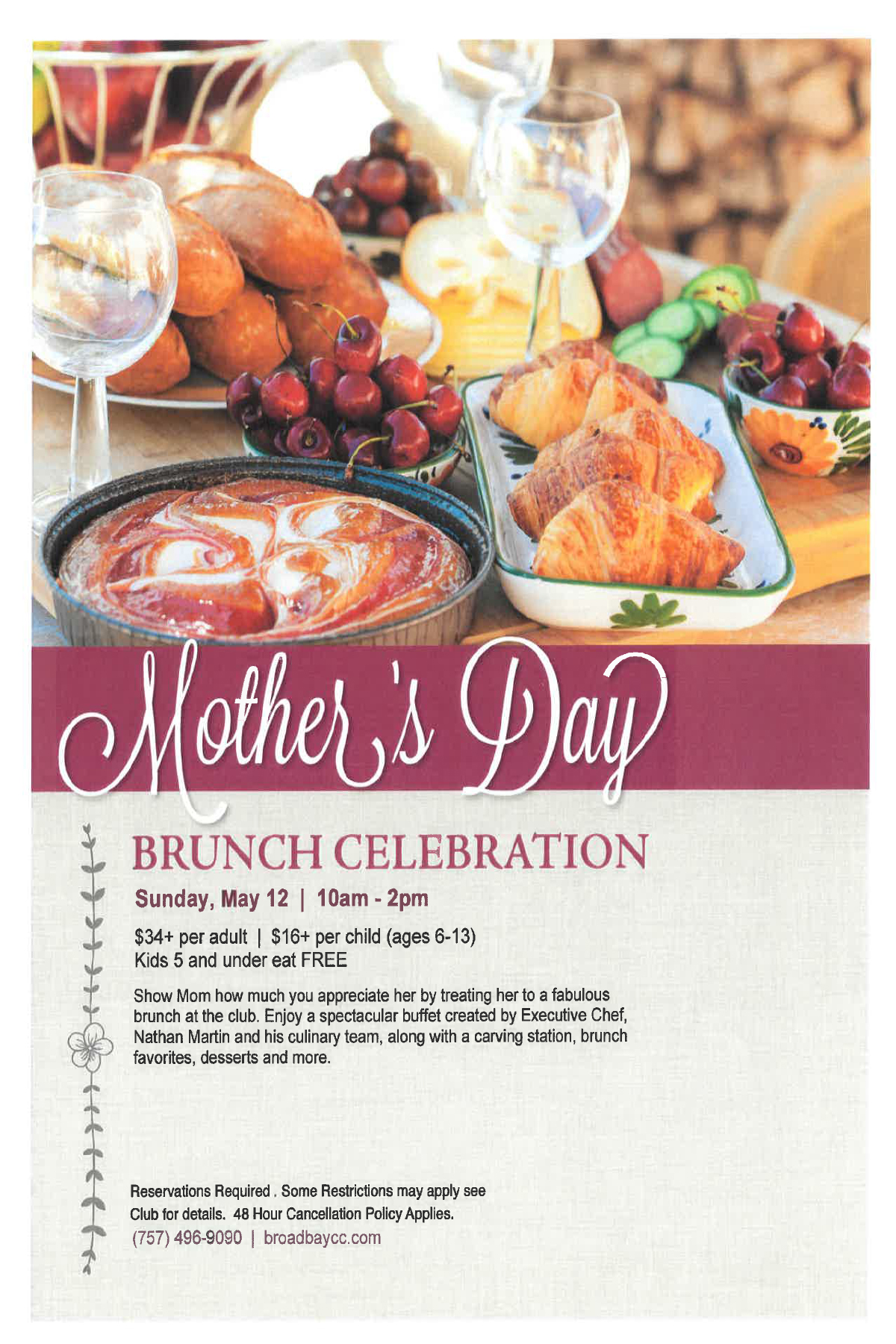 Celebrate the #1 woman in your life Sunday, May 12th from 10am to 2pm during Mother's Day Brunch at Broad Bay.
Chef Nathan and his Culinary Team have created a beautiful Brunch Buffet complete with all of your favorites, carving stations and desserts. The cost of the Mother's Day Brunch is only $34+ per adult, $16+ per child (ages 6-13) and kids 5 and under eat free.
Reservations are going fast, give us a call at (757) 496-9090 to reserve your table today!
Mother's Day Brunch Menu
Breakfast items
Avocado toast with fried egg and radish
Bacon
Sausage
Biscuits and Chorizo gravy
Scrambled egg cheese eggs
Spinach tomato and goat cheese quiche
Fresh fruit and berries
Lunch items
Open faced Crouqe Monsiuer
Shrimp and grits with Chorizo and peppers
Sesame Chicken, grilled scallions Jasmin rice and red pepper coulis
Carved Top round with horse radish crème and jus
Salads
Waldorf salad with toasted walnuts
Citrus Quinoa Salad with pecans
Spring pea and bacon salad
Grilled vegetable platter
Smoked salmon display
Dessert station
Cookies, brownies,
Crepe station
Chocolate Croissants
Danishes