Details
6:00pm to 9:00pm
Food & Beverage
Valentines Dinner at Broad Bay for Friday, February 14, 2020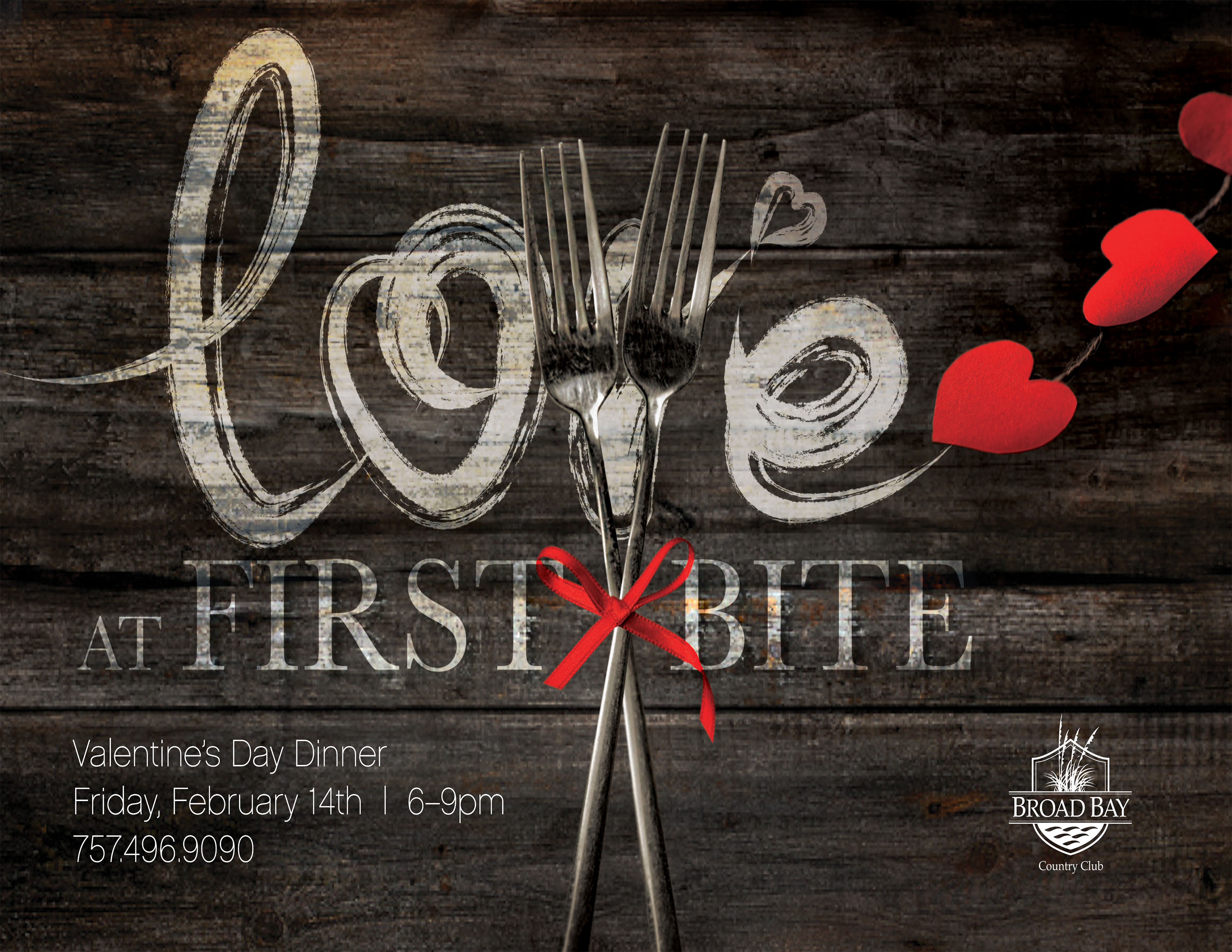 Join us for a delicious Valentines Day Meal with that special someone Friday, February 14th at Broad Bay.
Our Valentines Day Menu offers a 4 Course Meal in which you choose your Main Course and Dessert for only $55 per person. In order to attend Valentines Day at Broad Bay, you must have a reservation which can be made by calling (757) 496-9090.
Valentines Day Menu
Course 1
Crispy Pork Belly, Maple grits, Poached Egg, Smoked Sauce Chorn
Course 2
Wild Mushroom Ravioli, Mushroom Fumet, Baby Red Sorrel, Shaved Parmesan.
Course 3 (Your Choice)
Seared Halibut, Cracker Herb Crust, Potato, Celeriac and Bacon Stew, Fresh Lemon
Grilled Fillet, Pommes Anna, Wild Mushroom sauté, Roasted Romanesco
Grilled Goat Cheese Polenta Cake, Roasted Tomato, Fennel and Quinoa Salad, Crispy Capers, Sherry Reduction
Course 4 (Your Choice)
Raspberry Turnover, White Chocolate Mousse
Marquise, Ladyfinger Chocolate Mousse Terrine, Espresso Syrup and Strawberries